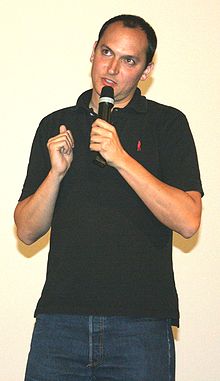 Louis Leterrier (born June 17, 1973) is a French film director whose notable films include Transporter 2 (2005), Unleashed] (2005), The Incredible Hulk, and the 2010 remake of Clash of the Titans.
Leterrier was born in Paris, France, the son of director François Leterrier. He was guided artistically by his mother. Leterrier was the drummer of a music group before he began experimenting with short films. At the age of 18, after some training in advertising and publicity, he left France to study cinema at the Tisch School of the Arts at New York University.
In 1997, he assisted Jean-Pierre Jeunet on the set of Alien: Resurrection. On returning to France, he worked with Luc Besson on the production of commercials for Internet Club and L'Oréal and the film Joan of Arc. He also collaborated, as the second assistant director, with Alain Chabat on the production of Astérix & Obélix: Mission Cléopâtre (2002).